With warmer weather on the horizon and summer beach days ahead, it's a good time to take inventory of your gear. Today's post focuses on one of the most important aspects of a good island adventure, keeping your food & drink nice and cool! I'll break down three great modern coolers that will keep your cold cuts chilled, long after the sun has set.
How many of you are still using old coolers, passed down from generation to generation, as if a rare family heirloom that has withstood the test of time? Remember these old Gott brand coolers?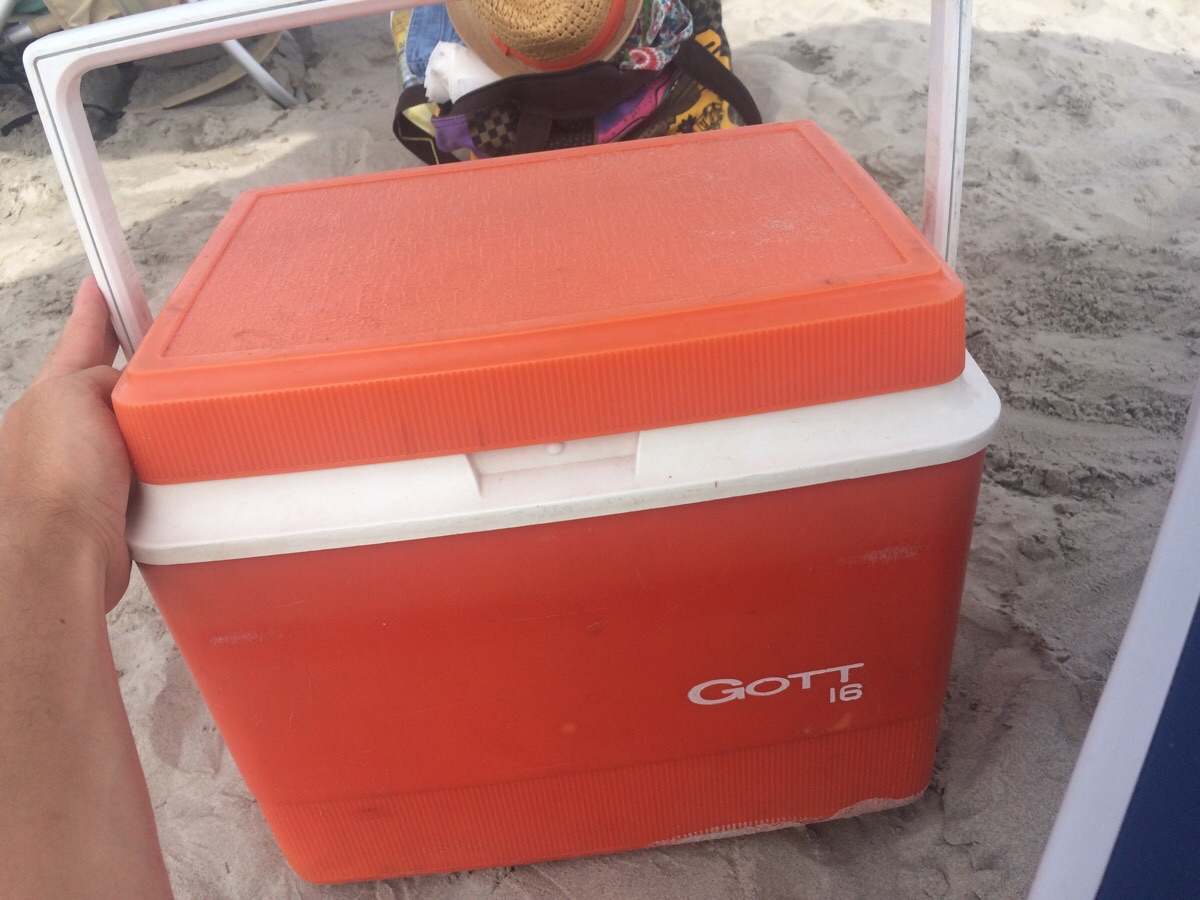 Strangely enough, there has been a real surge in cooler technology over the past couple of years that have left these old foam-filled coolers melting under the Hawaiian sun. Advancements in materials and manufacturing have allowed companies to bring industrial insulation methods to consumer coolers (think about how quickly Hydroflask took off once they were able to vacuum insulate a water bottle). Here are three of my favorite modern coolers, perfect for a day at the beach…
RTIC Cooler (RTIC 20 Tan) – $199.00


The smallest of their molded coolers, the RTIC 20 quart version is perfect for a picnic, boat ride, camping trip, or at home for the big game. Seemless molded construction and heavy rubber latches not only make it durable, but RTIC claims it can keep ice for up to 10 days! [Buy at Amazon.com]
Polar Bear Coolers H2O Cooler – $129.95-$219.95


Polar Bear has a great track record of making great soft coolers, and the H2O features a leakproof, sweatproof, DuraTemp liner. The Tarpaulin waterproof outer shell, along with the addition of Closed Cell Foam, makes the new Polar Bear H2O 100% waterproof. That means, if you take it on the boat, you can be sure that salt water will stay in the ocean and not get in your food. [Buy at Amazon.com]
AO Coolers Canvas Soft Cooler – $49.95-$89.95


The most "stylish" (kinda) and traditional-looking cooler in this list, the Canvas Soft Cooler from AO Coolers features double the insulation of most soft coolers. AO boasts a 24 hour ice age, and a $50 price tag for the 12-pack version makes this the most affordable choice in our list. [Buy at Amazon.com]
After all of this, some of you may be telling yourself, "200 bucks for a cooler?! I can just get a Coleman for $40 at Costco." And while that is true, I can personally tell you that the value in a good cooler is well worth the added cost. I can't tell you the number of camping trips I've been on, parties I've hosted, or picnics attended where someone needs to go get ice to refill the cooler. Yes, it is a big, somewhat-luxury investment, but our island lifestyle lives outdoors, and a good cooler will make it that much better.