Howard Hughes has just begun to release information about their upcoming project named, Aalii (spelled 'A'ali'i in Hawaiian, and pronounced Ah-ah-lee-ee). While the final details have not been confirmed, here is a brief summary of the lofty expectations for the newest addition to Ward Village.
Ward Village is a 60-acre master plan, developed by the Howard Hughes Corporation. Featuring a mix of residential, retail, and community space, it was recently recognized as the best-planned community in the entire nation by Architectural Digest. 'A'ali'i will be the sixth project that they have has constructed and will sit behind the old Marukai building (set for demolition later this year).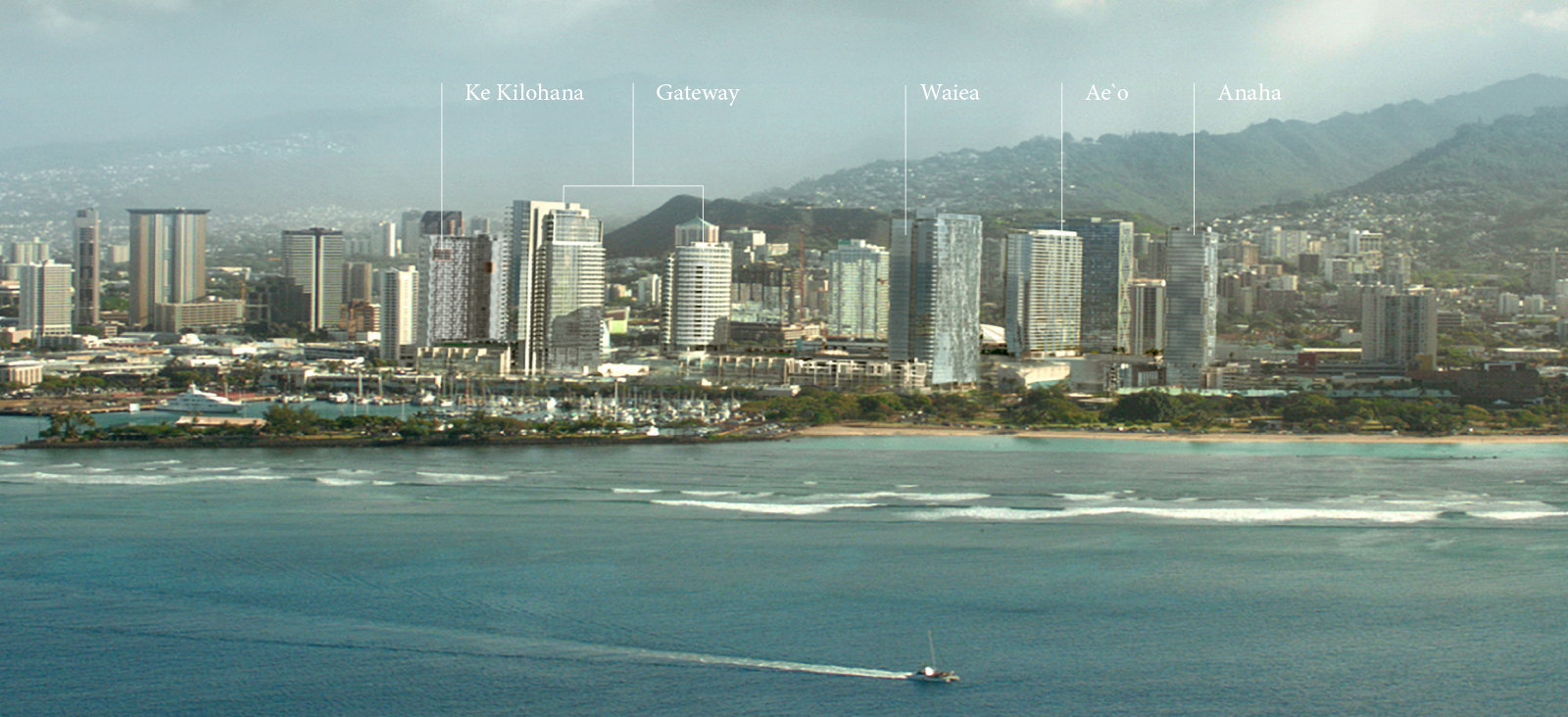 Located at 987 Queen Street, the project site is located along Queen Street, on the block between Kamakee Street and Ward Ave. The building will be adjacent to the future planned rail and be within walking distance of the Kaka'ako rail station. Plans are said to include an extension to Halekauwila Street on the south side of the building, connecting the property to the proposed Gateway Park, neighboring building Ae'o, and access via Kamake'e Street. The tower itself was designed by San Francisco's Solomon Cordwell Buenz, (who also designed another Ward project, called "Anaha") with local partner Ferraro Choi and Associates Ltd.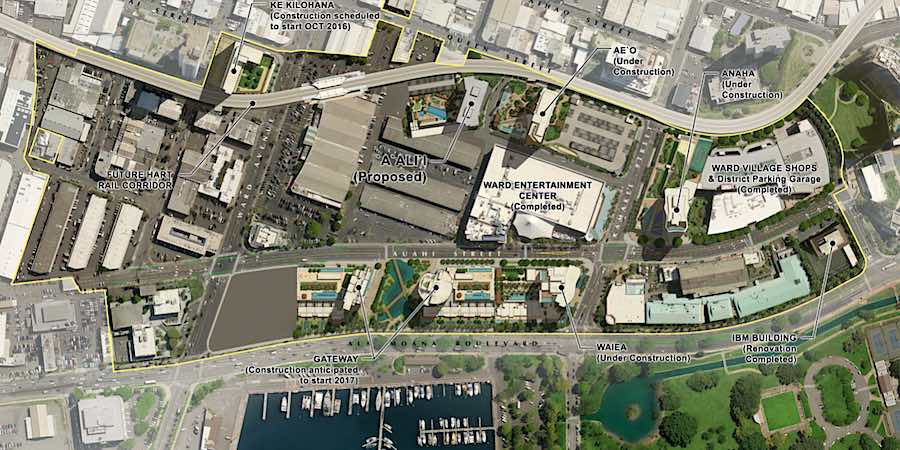 'A'ali'i will consist of a 42-story traditional condominium tower and a seven-story podium building at its base. Studios are expected to range from 277 square feet (sf) to 373 sf, 1-bedrooms are expected between 430 sf and 624 sf, and two-bedrooms are expected between 696 sf and 835 sf.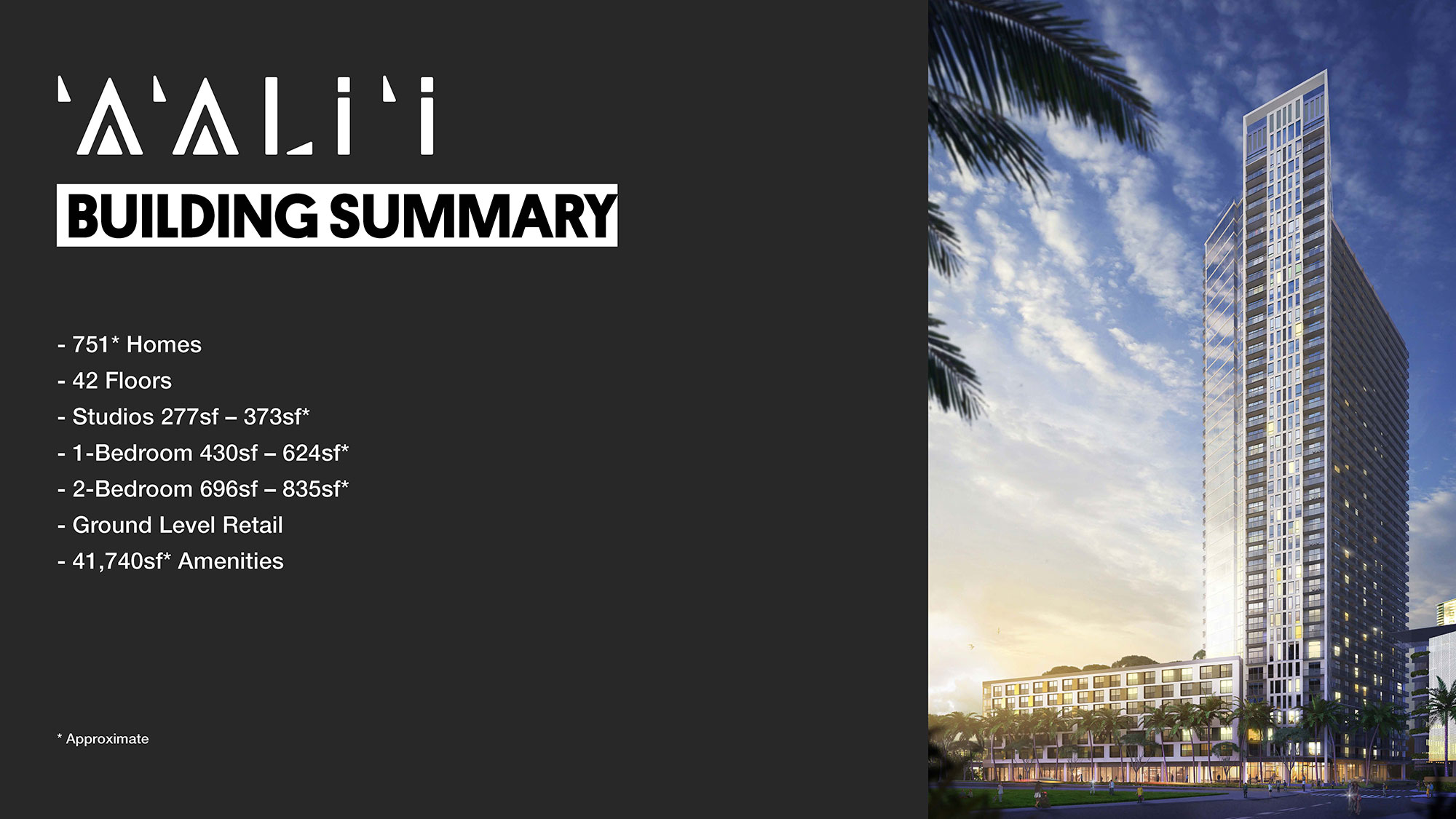 There is also a planned amenities deck which will include separate adult and kids pools, play areas, and indoor/outdoor event spaces for hosting small gatherings and barbecues. The entire top floor is also planned to be an amenity deck, with a sky-view gym and outdoor patio to enjoy the beautiful view.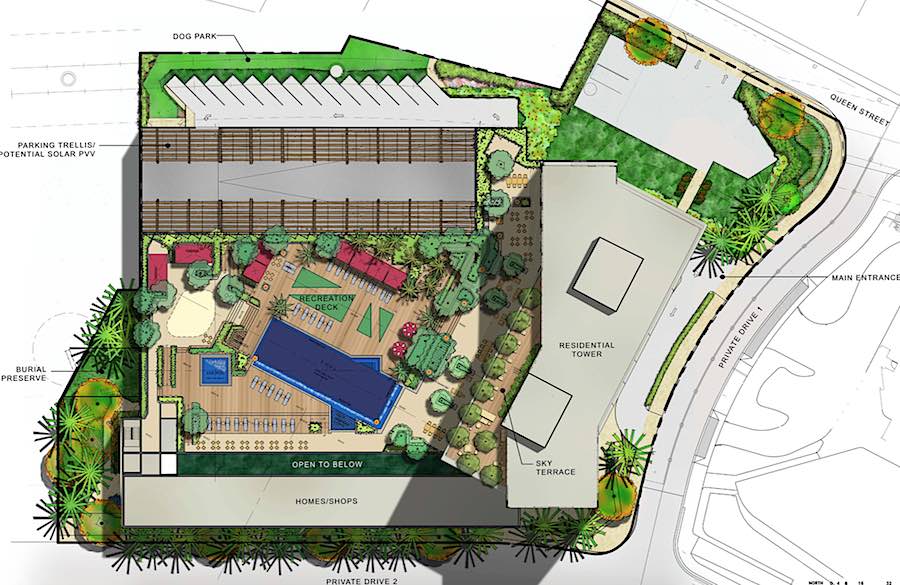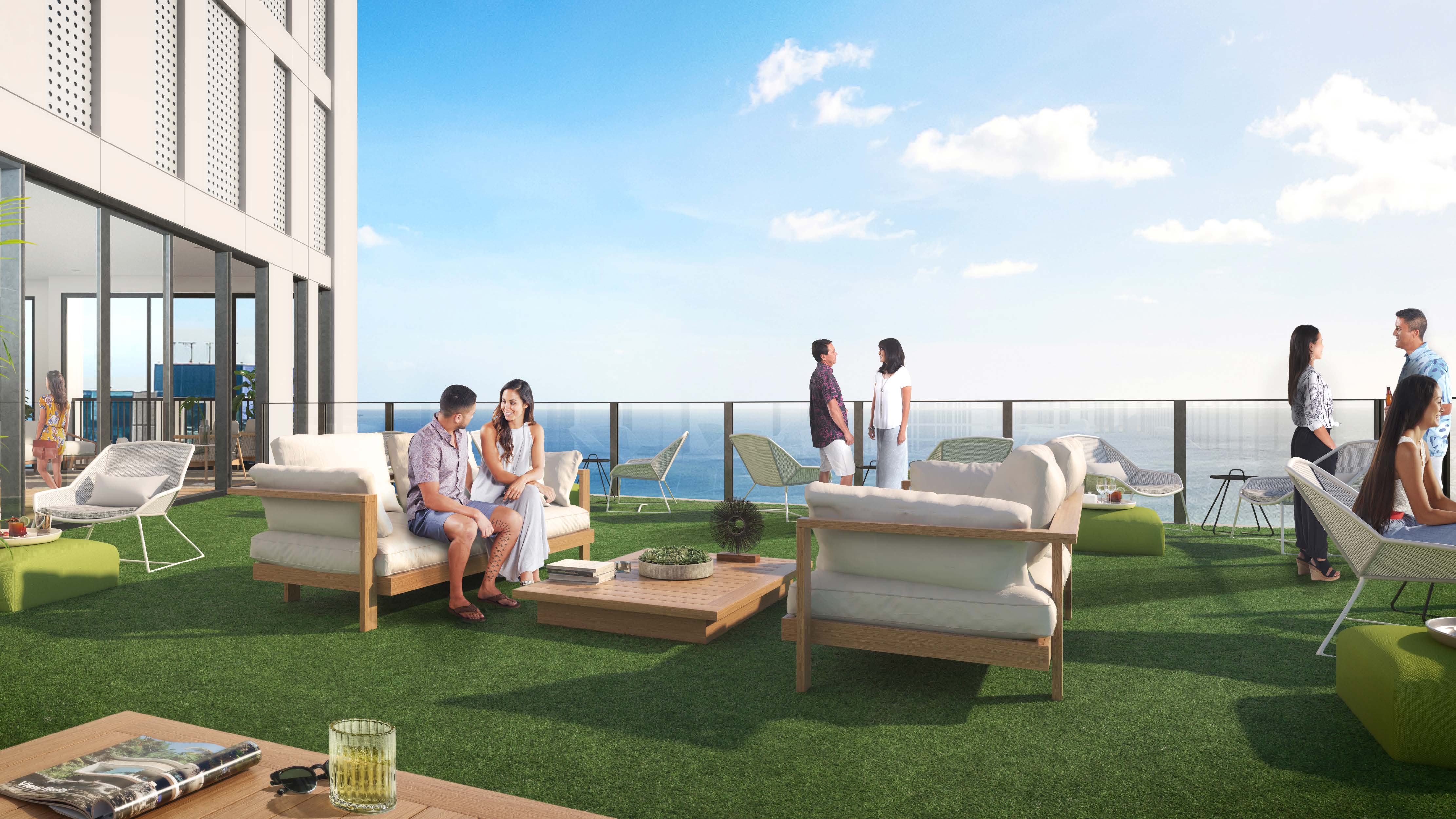 Howard Hughes is making a big push to promote "smarter living" in this project by introducing several new concepts to our local housing market. First, residents at 'A'ali'i will have dedicated access to a customized app for their building. It will allow them to reserve amenities and event spaces, be kept up-to-date on the latest building news, and have access to available concierge services.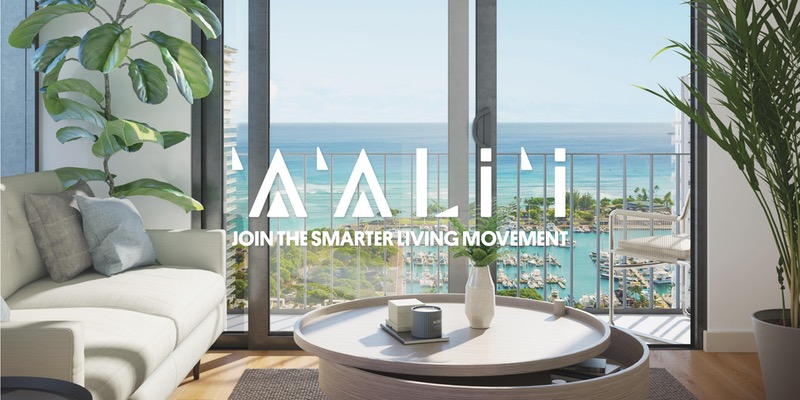 Studio units will are also scheduled to have "smart furniture" packages available for purchase with the unit. These packages will include modular furniture that can be transformed based on your daily needs. As an example, the bed would be able to fold up into the wall (like a traditional Murphy Bed), and a full dining table would be revealed from underneath. The idea is that you could fit an entire 1-bedroom lifestyle in a 277 square-foot area, and utilize the outdoor possibilities & building amenities to make up for your actual space.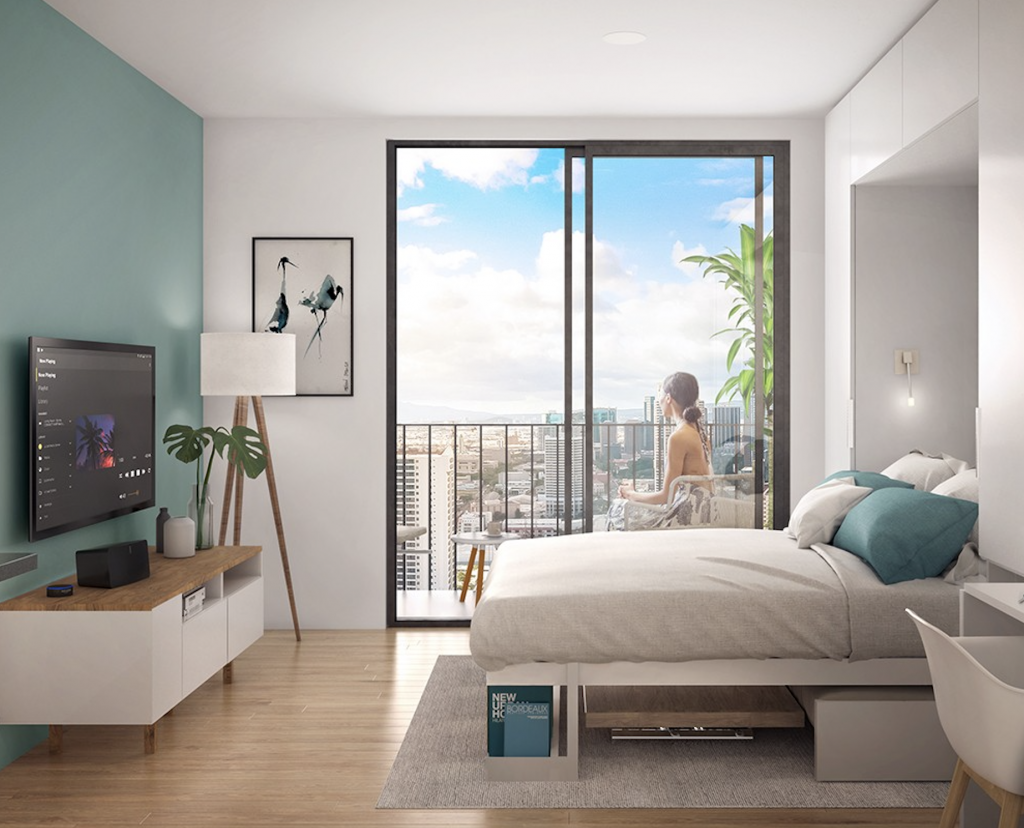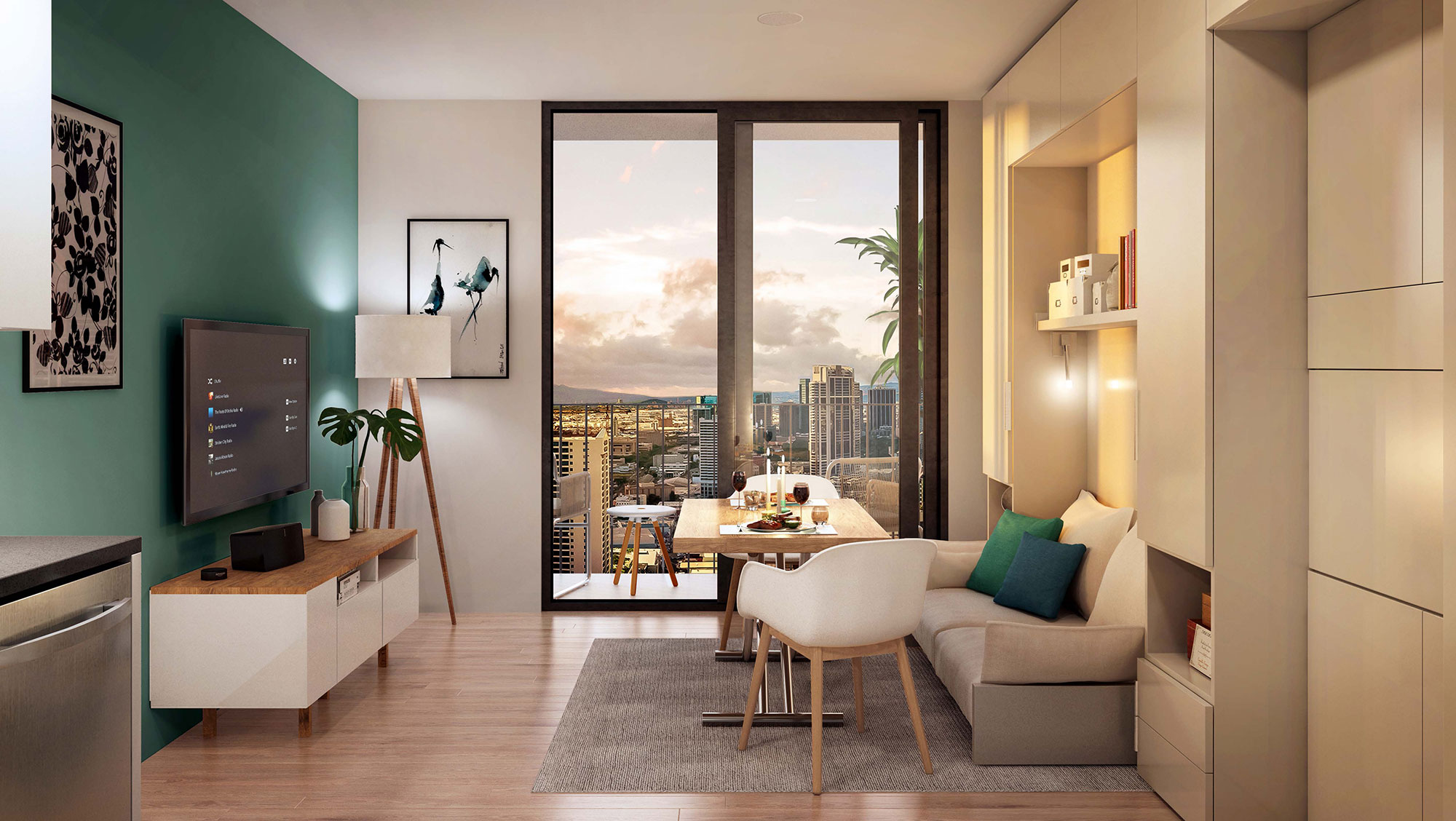 Prices are estimated to start in the $300,000s for the studio units, while market-priced two-bedrooms could see the $1,000,000 mark. The building is planned to have 751 units, 150 of which will be designated as "Reserved Housing Units" and sales are expected to start in the next few months. If you're interested in the building, or know someone who would like more information, let me know and I will keep you posted!
[section_title heading="h1″ style="1″ text_align="center"]Quick Summary[/section_title]
'A'ali'i is the 6th and next building scheduled for development by the Howard Hughes Corporation.
Located on Queen Street, on the block between Kamakee St. & Ward Ave., behind the old Marukai Building.
The main condominium tower will be 42-stories high, while the base podium tower will be floors 2-7.
It will consist of approximately 751 units, 150 are scheduled to be sold as "Reserved Housing Units."
8,000 square foot recreation deck will feature adult & keiki pools, play area, and indoor/outdoor event spaces.
Top floor will feature fitness center, yoga studio, and indoor/outdoor sky terrace.
Free Wi-Fi access scheduled to be available in all common areas.
Ground floor is scheduled to feature more than 11,000 square feet of retail space (tenant not announced yet).
Studios may feature "smart furniture" packages, while all units are scheduled to have Bosch brand appliances.
Smart living will be encouraged through the development of a dedicated App.
Studios may feature "smart furniture" packages, while all units are scheduled to have Bosch brand appliances.
*All photos, renderings, and information are courtesy of the Howard Hughes Corporation and subject to change. Last updated 6/22/2017.