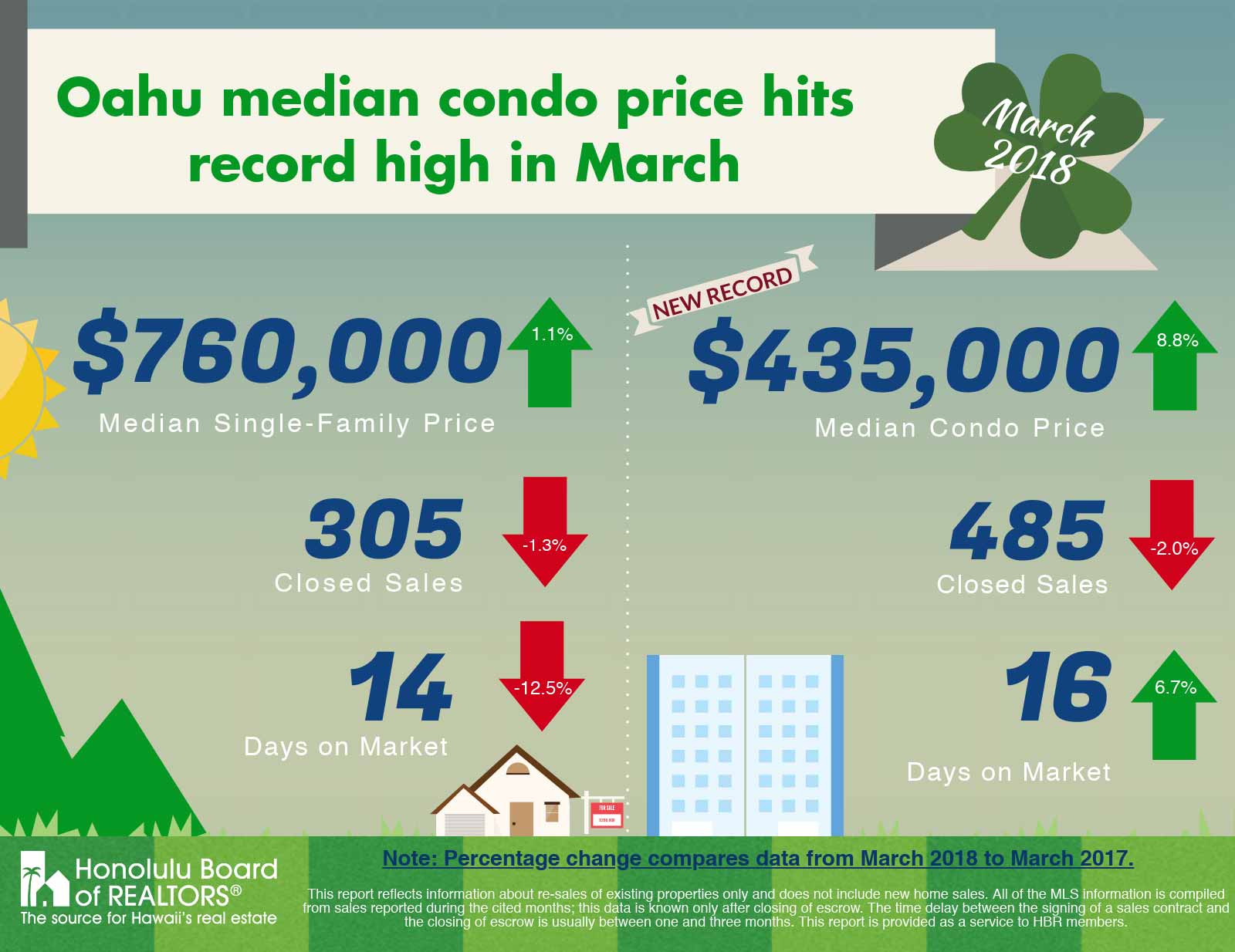 Happy April Everyone, so happy to be back on the web! Mercury is out of retro-grade, I've launched this new website, and I think I actually saw this sun today! All good things pointing to another productive Spring season in the real estate market, but has that translated to the numbers? Let's take a look.
[embedyt] https://www.youtube.com/watch?v=kCCnnRzNzUo[/embedyt]
Just a quick plug. I've started doing market recaps on YouTube, so check out the latest one from April 17th, and let me know what you think! They're usually two minutes long, and summarize what I cover here on the blog.
The biggest number that the Honolulu Board of Realtors highlighted is the almost-9% jump in condo median prices, setting a new record at $435,000. The more important number I see is the 1.1% jump in single-family home median prices, well below the same jump houses made at this point last year. As we expected, the high home prices have forced buyers to consider condos, causing more buyers in that market and higher demand.
The strange thing is that all of this is happening while inventory rises and closed sales falls. That should signal more inventory in the market, and slower growth in sales. Maybe that is happening in the housing market, but we'll have to see where condos go from here. I have a hard time imagining a $500,000 goal for condos, but I also thought we would cap houses at $750,000. Haha. We'll continue to keep an eye as the market goes!