Howzit everyone! Hope you're doing well after, what seemed like, such a weird month. It's still snowing in April, we couldn't eat any Romaine Lettuce, the rain was ridiculous for a weekend, and most recently: "Oahu median home price rises 11% as condo sales jump 13%." That last one doesn't seem as major next to real crisis headlines, but that didn't stop news outlets from stoking the "housing crisis" fire this past weekend. Let's take a step back, break down the numbers, and see if the panic is legitimate.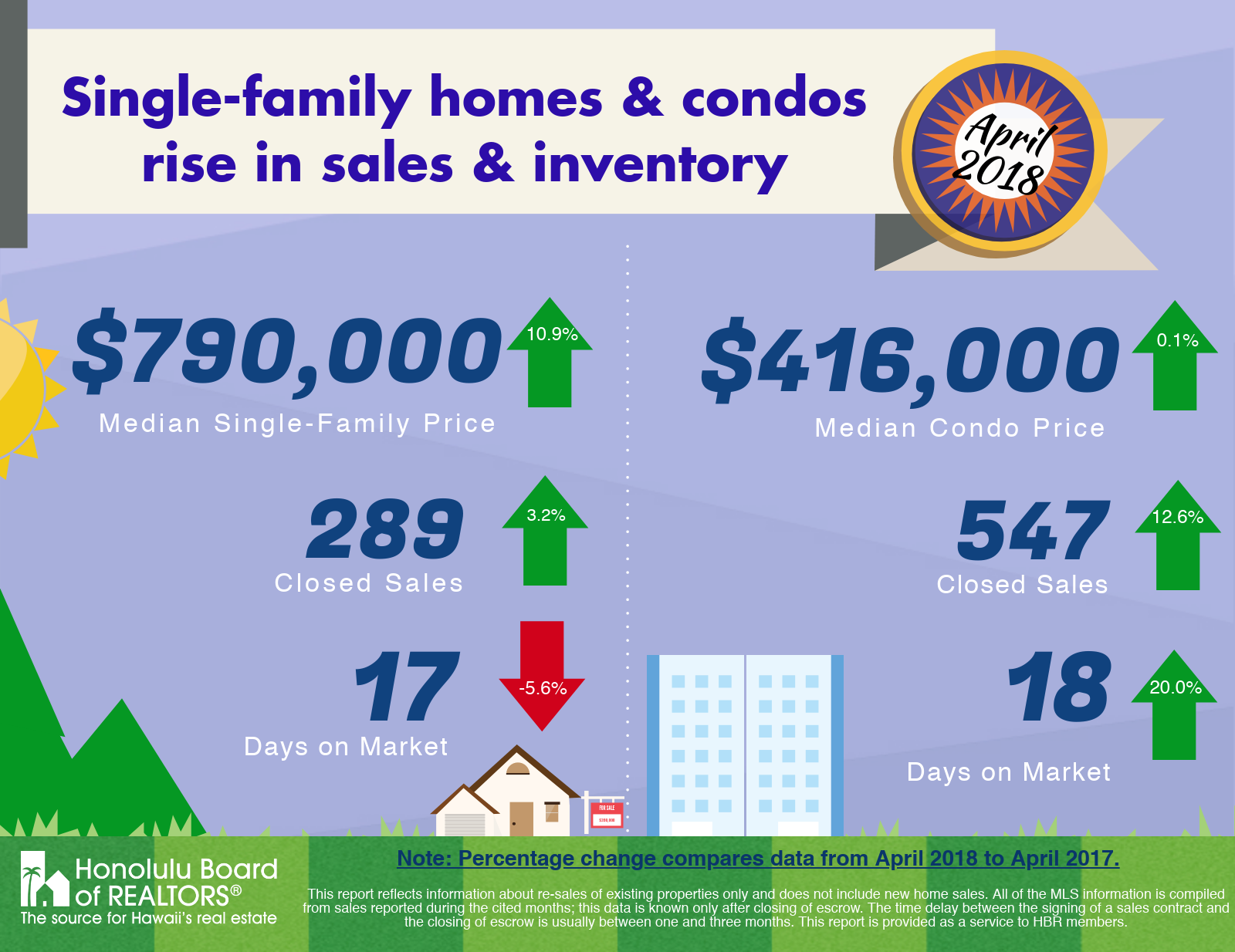 Overall, it was a mix bag of numbers that it's almost impossible to make any concrete conclusions about the direction in the market. As an example, median home prices were up almost 11% over this same time last year, which would normally point to higher demand over supply. But at the same exact time, new single home listings are up 13% & pending sales are down almost 15% over last year, pointing to the exact opposite. One theory I have is there was just a lot more high-end homes sold during April. Pending sales of homes $650,000 and below are all down a minimum of 8%, while million-dollar-plus home pending sales are up a minimum of 11%. Unfortunately I can't say this as fact because the Honolulu Board of Realtors doesn't publish number of homes sold in each pricing bracket. Instead, I'm just left to infer based on pending sales numbers.
Of course, if you're also a regular reader of my posts, you might ask something like: "but Nick, what happened to the home plateau you were talking about last month?" I still stand by my inference that, despite higher median prices, the year still isn't showing the same growth as last year. Single family homes sold are only up 0.6% year-to-date (YTD) over 2017, and median price continues it's expected pace, up 4.6% YTD. Again, condos should be picking up this slack, and are up 4.1% in closed sales YTD over 2017, and median price is up a healthy 7.5% YTD. I don't see this trend slacking anytime soon, and continue to expect Buyers to look at condos for housing alternatives.
As always, we'll continue to watch as the year continues and I'll keep you updated throughout! Till next time!
🤙 Nick
If you found this useful or know someone who would, please feel free to share it! It helps my business grow and I appreciate your help spreading the word!