Koa Ridge, the development to be located north of Ka Uka Boulevard (across Costco) in Waipio, has updated their website with tons of new information! No change to the 2019 release timeline, but it seems that they are moving forward after long court battles. Here are some of the highlights from the new site: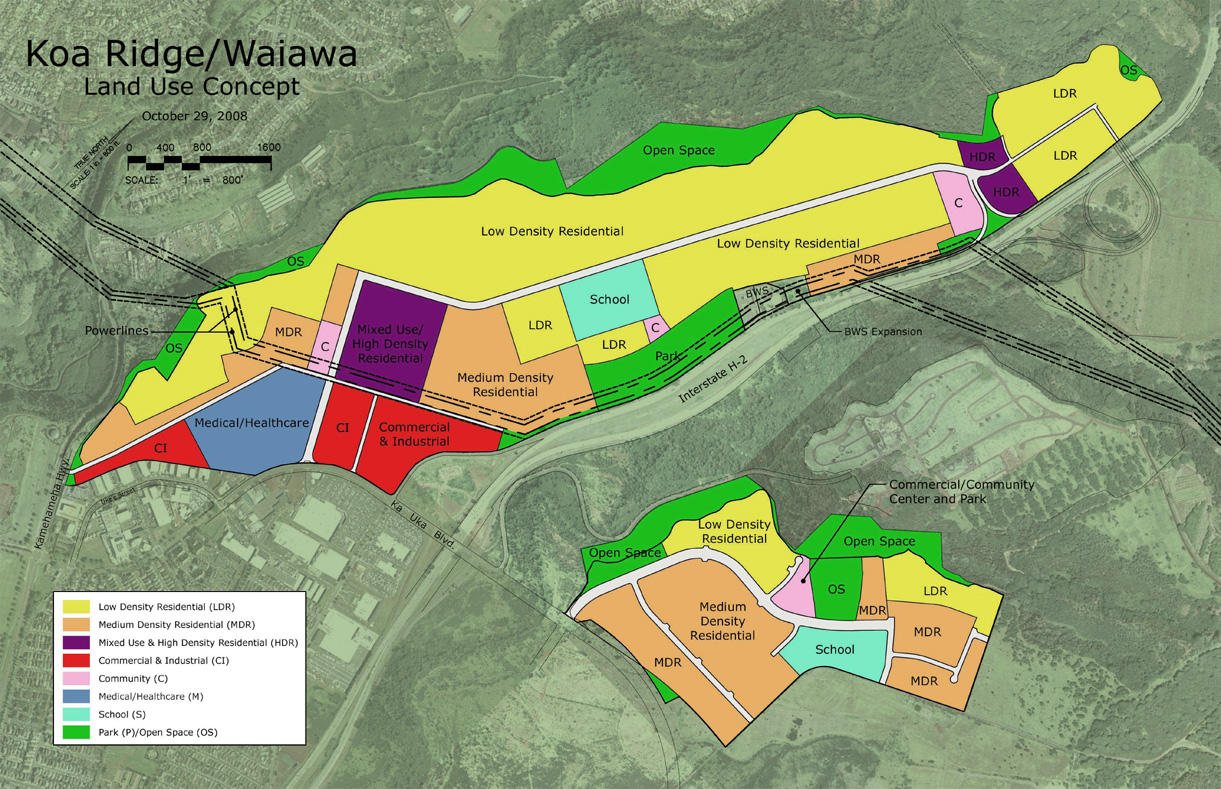 Since the original master plan was released (above), Castle & Cooke have scaled down their plans and are not including the southern portion in the initial development. Concentrating on the lands north of the H-2, their newest entire master plan includes a community center, several parks, an elementary school, commercial space, and medical center.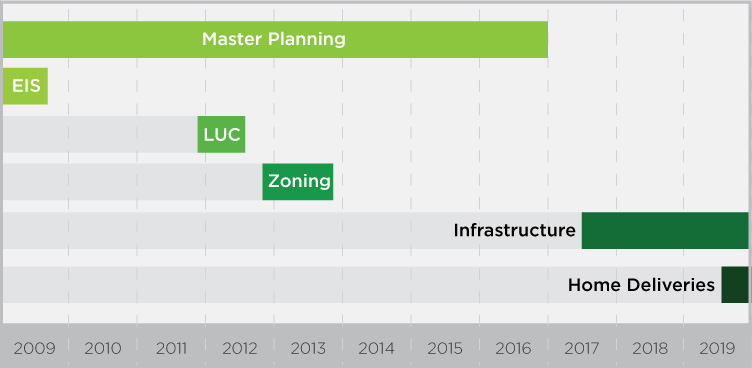 Finally, much more information has been added to their FAQ section, including their anticipated schedule:
"Ground breaking is scheduled to commence in the second half of 2017 with first homes anticipated to be complete in the second half of 2019. Sale releases will likely occur within one year prior to the delivery of the first homes."
And the different types of planned offerings:
"Will Koa Ridge offer affordable housing to local residents?
Yes, our land use approvals include a commitment from Castle & Cooke Homes that 30% of the homes built in Koa Ridge will meet specific City and County affordable housing criteria. The price of the homes and income qualifications are determined each year by the county."
"Will there be senior housing?
Yes, senior housing is planned for Koa Ridge. Senior residences are planned for areas close to both the Village and healthcare uses for convenience.

As more information is available, and as the release date nears, I'll be sure to keep you informed! This is a big deal for the inventory on O'ahu, and will be an (hopefully) exciting product! Stay tuned!