For decades, this planned project has seen enough road blocks to make this announcement that much sweeter! Koa Ridge, the planned development above Waipio Costco and along H-2 freeway, has just released proposed floorplans for their initial phase! It's a big step for the Castle & Cooke developers, and is a sign that a sales release is coming soon.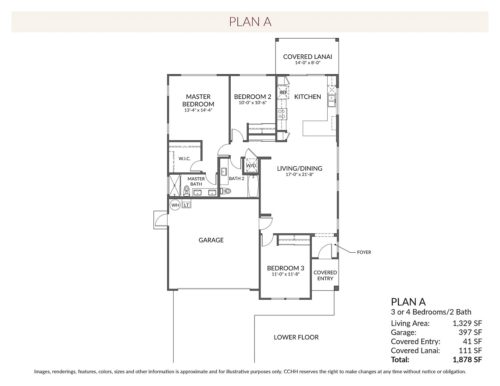 What Are Rumors and What Are Facts?
We live in Hawaii, so your Aunty heard from her cousin that they faked the moon landing. Or, your nephew's sister-in-law told you that Governor Ige is a robot. In our tight community, it is hard to tell facts from fiction, so let's start with what we actually know about Koa Ridge and what we've heard in rumors.
Quick disclaimer, the following "facts" are known to be true as of writing. Castle & Cooke reserves the right to make changes without notice.
FACT: Floorplans will vary between 3-bedroom and 6-bedroom configurations. There are six floorplans released (A-F) for the first phase of development with different layouts and configurations.
RUMOR: Pricing will start in the $800,000s. Prices are rumored to start in this range for their smaller unit, but won't be confirmed until they do their public release soon.
FACT: Koa Ridge will be a self-contained development. There's planning for schools, parks, commercial spaces, and even a medical center.
RUMOR: Sales will start this week! Most likely, sales will start sometime this summer, but it's hard to imagine that it would be as early as next week.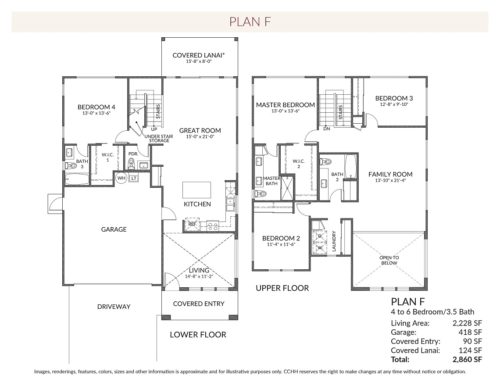 How to Prepare for the Sales Process in Koa Ridge
There are two big steps that you can take to prepare yourself now. First would be to contact your favorite real estate agent and let them know that you are interested in this development. Koa Ridge will be allowing Buyers have representation for their own agents, and projects like this typically release information to the real estate community first. If you don't have an agent beforehand, you can always contact me and I'd be happy to keep you updated!
Important Note: If you contact the Koa Ridge sales team directly, you may be giving up your right for representation from your real estate agent. This rule has not been confirmed by Castle & Cooke yet, but other developments have had this caveat in place.
The second step is to get yourself financially ready for a quick sales process. When you contact your real estate agent, discuss your current financial situation and have them advise you on how to get in the best position once sales are announced. This could mean paying off debt or getting advice from a lender, but specific action steps will vary depending on your personal situation.
Important Note: Developments like Koa Ridge might require buyers to use certain "Project Lenders" that are pre-approved to do mortgages for Buyers. If you work with an unappoved lender before these Project Lenders are announced, you may have to restart the loan process from scratch.
Where Can I Get More Information?
For now, public information is scarce. The best way to stay informed is to have a licensed real estate agent representing you and updating you. I understand that being one myself makes me a little bias in these recommendations, but it's the plan of action that makes the most sense. You as a buyer do not pay your agent for this purchase (Castle & Cooke will pay them directly), and we will have the most current information and be able to position you in the best way possible.
Even if it's not me, reach out to your favorite real estate agent today and let them know. These processes tend to move fast, so preparing as much in advance will be your best advantage!