Local people, for the most part, avoid Waikiki like it's the unpopular girl at the party. No one wants to acknowledge it, and nobody wants to be seen with it! But for the past ten years, I have been performing weekly in Waikiki, and realizing that it's actually not that bad! Yes, there are a lot of tourists and parking can be fairly expensive, but if you're like me, it's a really great place to escape normal island life!
Recently, I took a client around Waikiki to look for inexpensive condos that he could use for investment purposes. The whole experience got me thinking about the feasibility of having a permanent "staycation" spot, so I whipped up a quick search for properties that would fit my criteria. It would need to be affordable, relatively convenient to most of Waikiki, and in good enough shape that I would be able to use it right away! Well, here's what I found!
[section_title heading="h1″ style="1″ text_align="center"]2442 Tusitala St #308[/section_title]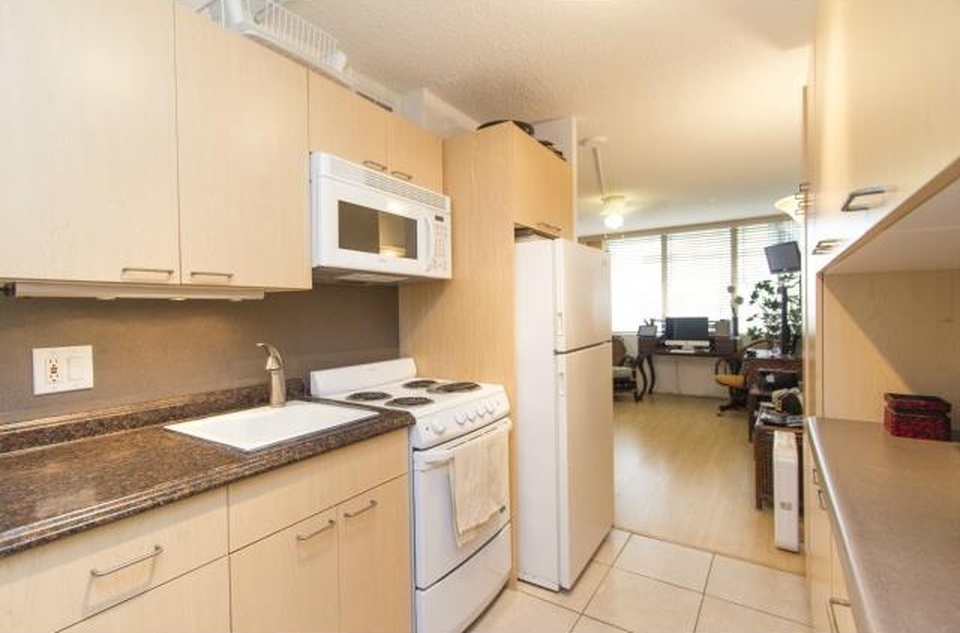 This studio condo, located in the heart of Waikiki, is listed by Krisztina Kollo of Better Homes and Gardens Advantage Realty for $175,000.
Here's my elevator pitch to you…
Building-secured surfboard and bike racks mean less lugging that in and out of your house.
Affordable enough to keep as a staycation home.
Friends/family from out of town will suddenly be your best friends!
Spend weekends hanging out at the beach, surfing, swimming, eating at nice restaurants, and enjoying great shows!
At night, you just walk right back to your condo and do it all again the next day!
Have a vacation, without spending time & money on flights, hotels, taxis, and car rental.
Full kitchen, and decorated to your liking!
I know, it sounds like I should be selling this at midnight on an infomercial, but I always thought it would be cool to own a staycation property in Waikiki!
Of course, at this price, most local people will imagine this as an investment property and ask about rentals. Well, according to our MLS data, it seems studio apartments in the building are renting for around $1,200/mo. And while I can't guarantee what you'll actually get for rent on this property, it might make sense for your long-term real estate investment goals!
Whatever your own personal reasoning is, I still think it would be a pretty cool spot to have as a staycation home. In my dream, I go there on weekends to escape normal island life, live like a tourist for 48 hours, then do it all again the next week! In my head, it's like having a mini vacation every weekend, haha! Dream, dream, dream…
"Legal Mumbo Jumbo: Information is deemed reliable, but not guaranteed. The property listed, and attached media is property of the listing agent. I make no claims to it or for it."