With the successful completion of their affordable release, Korean developer Samkoo has just released the market-priced units for its newest development, the Kapiolani Residence. Located on the makai-side of Kapiolani Blvd, and across the street from 24-hour fitness, the Kapiolani Residence is a 484-unit building geared for people looking for a low-cost, no-frills style of living.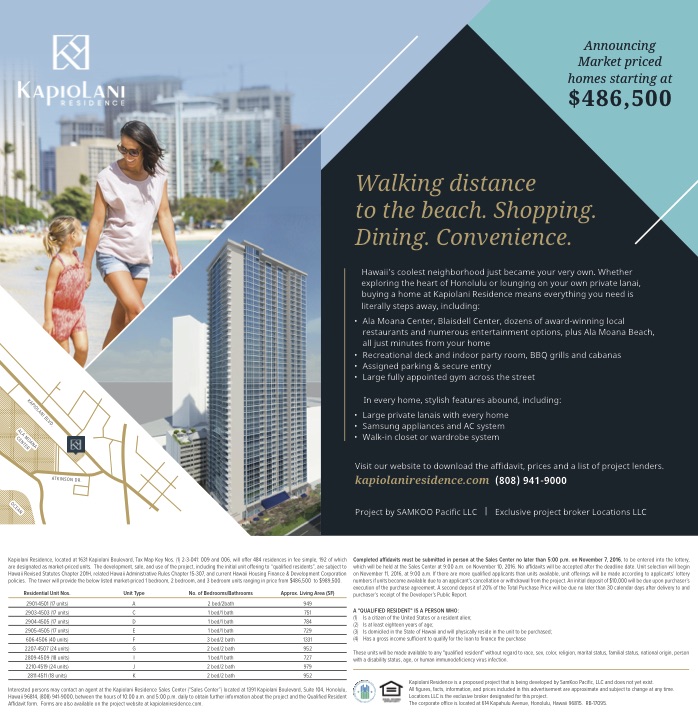 A quick-look at the market pricing shows 1-bedrooms starting at $486,500. Since these are market-priced units (and not a part of the affordable program), buyers only need to qualify under the following specs:
(1) Is a citizen of the United States or a resident alien;
(2) Is at least eighteen years of age;
(3) Is domiciled in the State of Hawaii and will physically reside in the unit to be purchased;
(4) Has a gross income suffcient to qualify for the loan to finance the purchase
If you qualify, and are interested in this project, let me know and I will hook you up with a bunch of information to get you started!